Regarding Acceptance of the Gifts and Fan Letters at the Venue on the Day of the "GACKT LAST SONGS 2021 feat. K" Show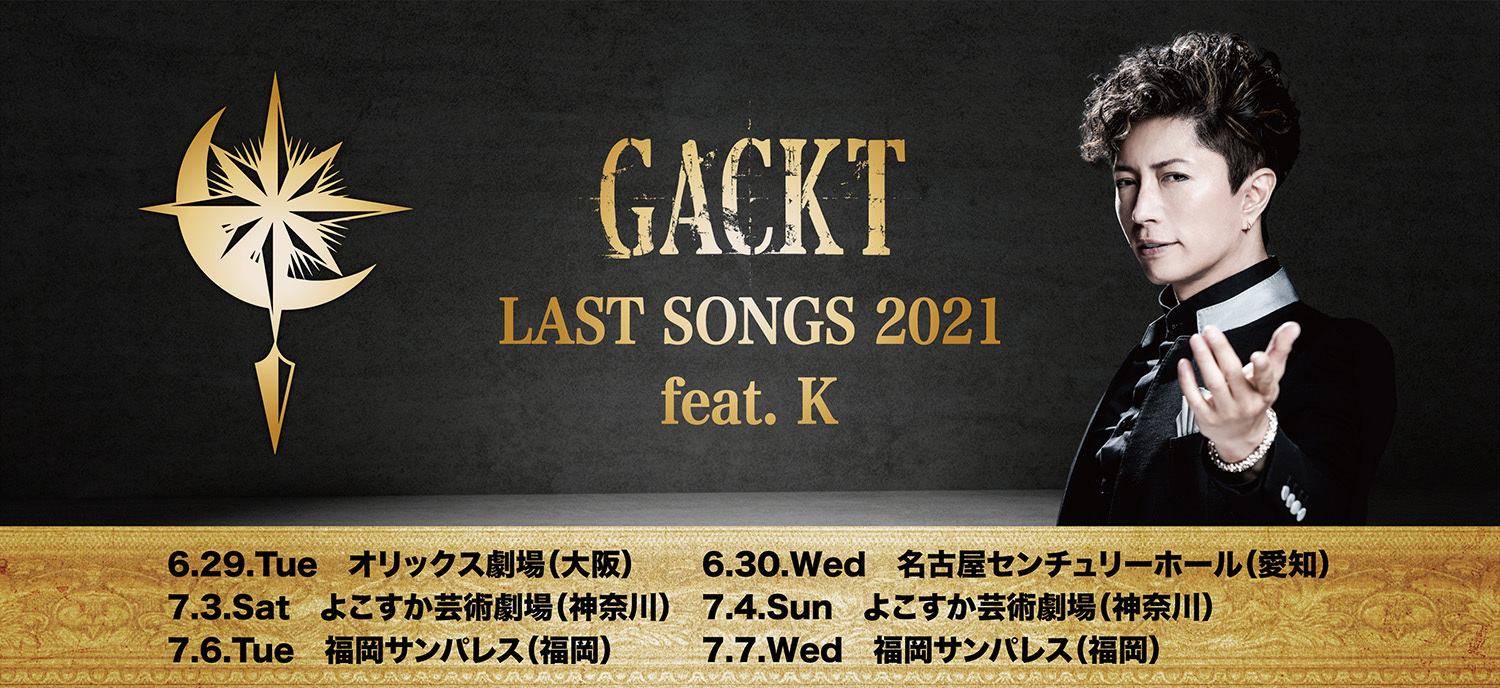 Please note! We will NOT ACCEPT any gifts and/or fan letters at the venue on the day of the performance due to the risk of infection with the new coronavirus.
Please send your gifts and fan letters for GACKT to the following address.
We apologize for having to set restrictions on gifts that are so kindly presented by all of you, but following the operational rules is necessary during the pandemic.
Thank you for your cooperation and understanding.
Zip Code: 150-0043
1-14-6 Dogenzaka, Shibuya-ku, Tokyo Humax Shibuya Building 3F
SKIYAKI Inc.
GACKT OFFICIAL FAN CLUB "G&LOVERS" Management Office "GACKT"
* Please make sure to specify on the envelope that your package/ letter is addressed to "GACKT".
* We do not accept letters or gifts for anyone other than "GACKT" (no band members, dancers, etc.).
* Please note that we cannot accept gifts sent to the Shibuya Post Office.
Please note that it may take a few days for your gifts to reach us.
Regarding the content of your gifts, please refrain from sending any of the following:
・ Opened / used items
・ Food and drinks close to the expiration date/ Homemade food and drinks/ Refrigerated items/ frozen food and drinks
・ Cash, cash vouchers (including coupons, catalog gifts, prepaid cards, etc.), commemorative coins, discount vouchers
・ Dangerous goods (gunpowder, fireworks, cutlery)
・ Living creatures, raw materials (plants, animals, insects)
・ Amulets, talismans
As soon as your package arrives, it will be opened once so that staff can check the content just in case, and then it will be handed over to the artist.
Depending on the content, your gift may be returned to you or disposed of at the discretion of the management office.
We thank you for your continued support, understanding, and cooperation.