48th Birthday Celebration!! With GACKT! Japan's Most Extravagant Online Birthday Party! Countdown Live Broadcast is Decided!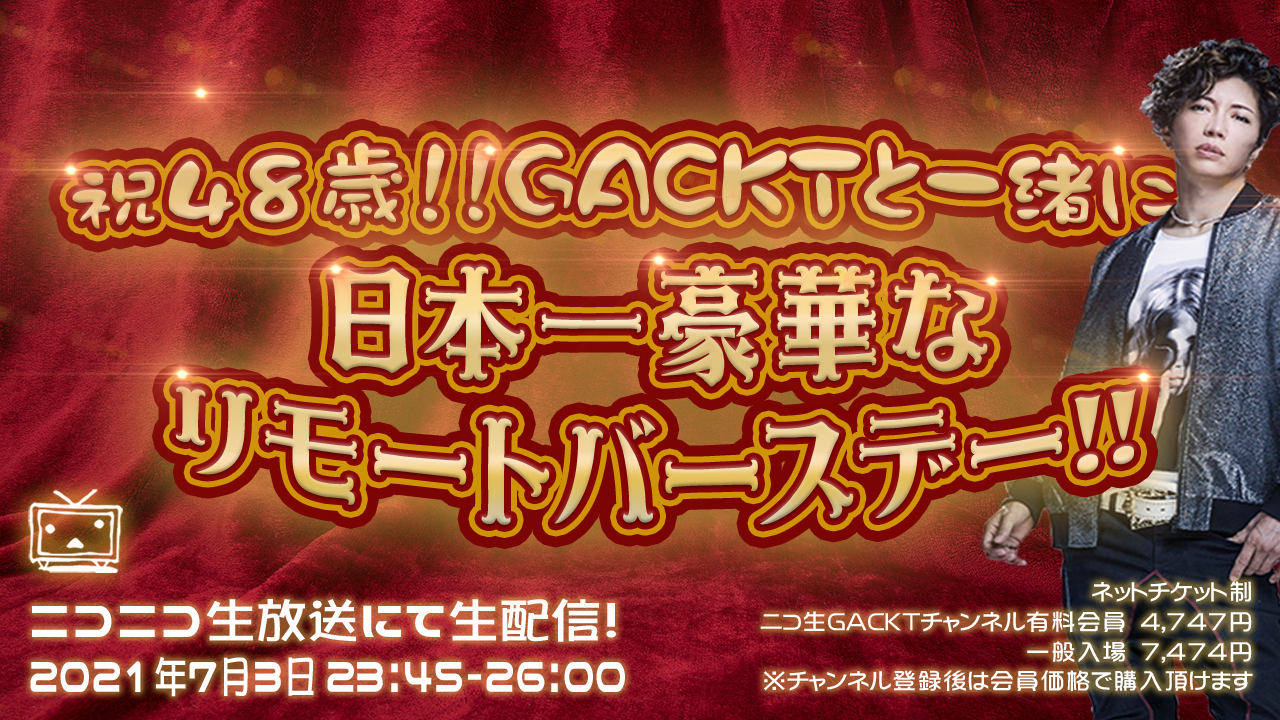 Starting at 11:45pm (JST) on 7/3 (Sat), the day before GACKT's 48th birthday, a live birthday countdown broadcast via NicoNico Live is scheduled to take place!

【48th Birthday Celebration!! With GACKT! The Most Extravagant Online Birthday Celebration in Japan!! 】

Broadcast Schedule
7/3(Sat) 11:45pm - 2:00am (JST)

■ About Online Tickets
・ Drinking at Home with GACKT!! Paid members: 4,747yen
・ Non-members: 7,474yen
* You can purchase your tickets at a member's price after subscribing to the channel.
https://live.nicovideo.jp/watch/lv332488328

Super extravagant guests will join remotely this year as well.
Check it out!!