Limited Number of GACKT-Design Beer Cans! GACKT's Message is on the Can of the Circulatory-Brew Beer!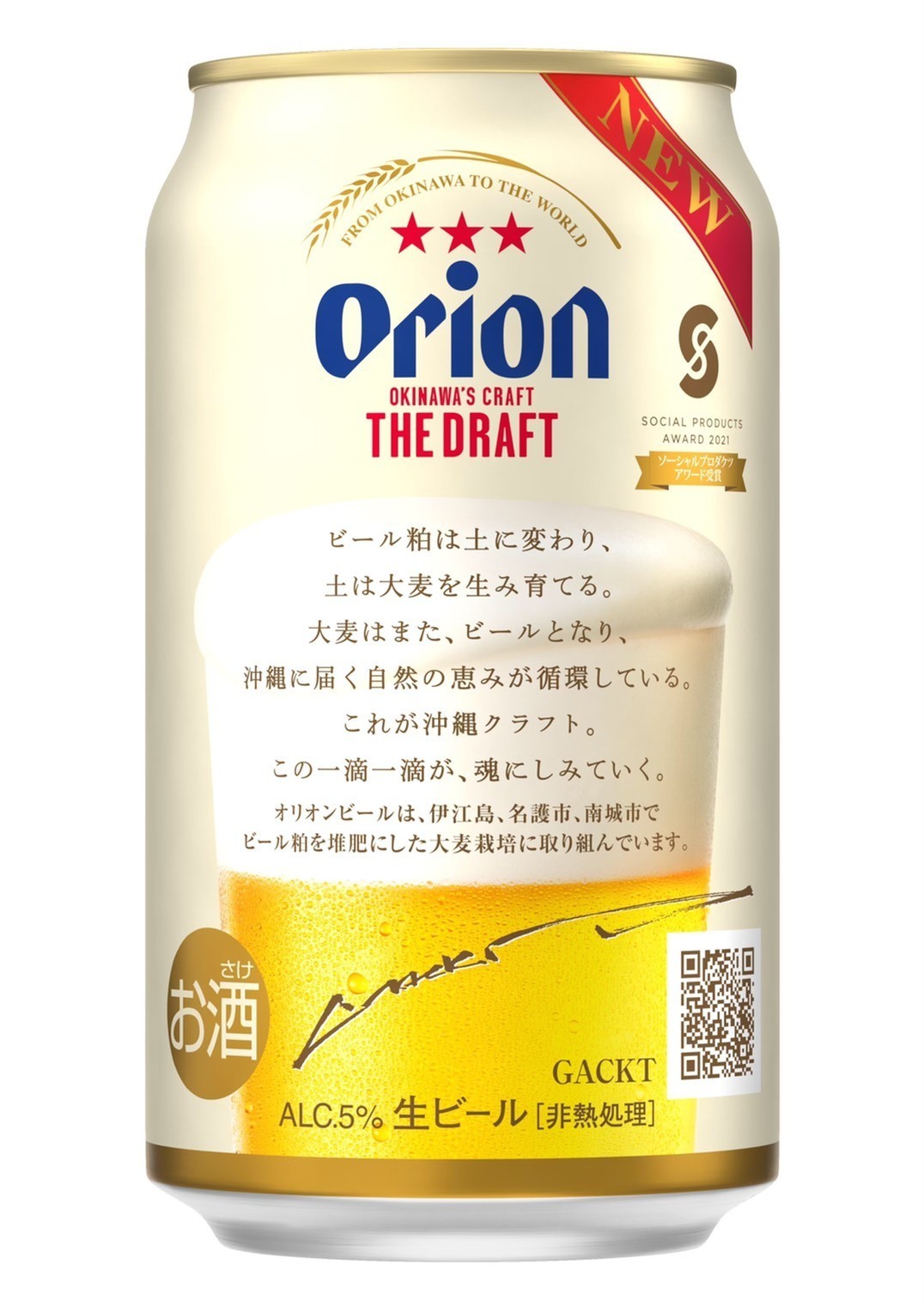 A limited number of special can designs featuring a message and autograph from GACKT are now available!
A message about the Circulatory-Brew Beer of Okinawa that Orion Breweries are currently working on is written on the back of the can.
Enjoy "The Draft" made with barley from Iejima and water from Yanbaru, along with a message from GACKT!
※ Please note that the special can design will be changed back to the regular design as soon as the stock runs out.

Product URL: