The Long-awaited Latest Issue of GACKT Will Hit the Bookstores Nationwide Starting January 8th, 2021!!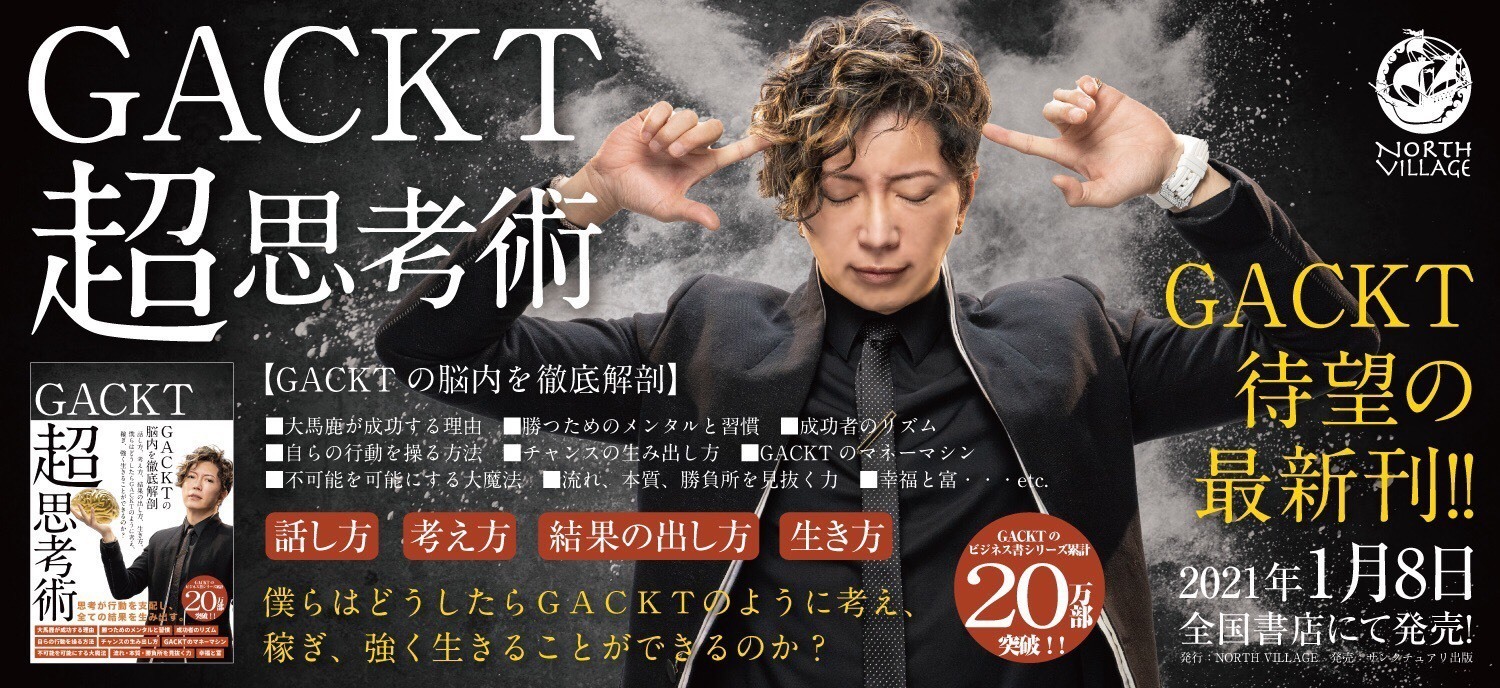 "GACKT's Art of Thought" (GACKT Book)
How can we learn to think, earn and live vigorously like GACKT?
By dissecting GACKT's brain to find out
[How to Speak], [How to Think], [How to get Results], [How to Live] like Mr. Perfect who continues to succeed in all genres, as a musician, talent, actor, and a businessman.
"Thoughts + Q&A" is an easy-to-read spread format + a simple question-and-answer style that makes it easy to put in practice and is a true GACKT gem!
★ Example of "GACKT's Art of Thought"
・ Why do the biggest idiots succeed
・ State of mind and winning habits
・ Successful rhythm
・ How to control your own behavior
・ How to create opportunities
・ GACKT's money machine
・ Magic that makes the impossible possible
・ Ability to see the flow, essence, and all the critical points
・ Happiness and wealth
etc.
☆ Example of "GACKT Q&A"
・ "Dream" can't be found.
・ Tell me how to make millions of yen right now.
・ How not to get consumed by depression?
・ How can I get rich like GACKT?
・ Please teach me a conversation technique that will help to enchant the opposite sex and improve my chances.
・ What do you think about infidelity?
etc.
"GACKT's Art of Thought "
Author: GACKT
List price: 1500 yen + tax
Format: 4/6 format (paper size of 127x188mm)
Issuer: NORTH VILLAGE
Publisher: Sanctuary Publishing
Click below to reserve your copy!