"95th CAMUI♂G School de Tobina Festival" General Release Announcement!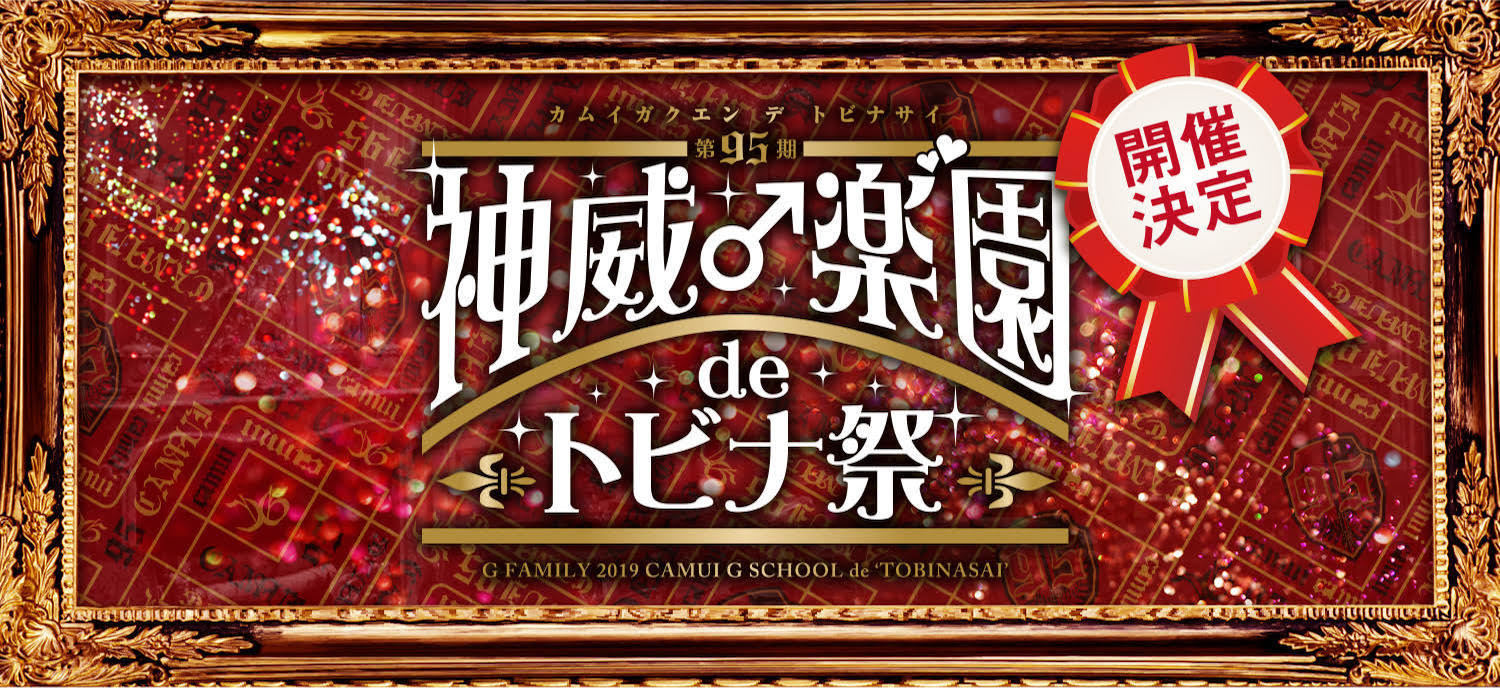 Good day〜
This is an announcement from the executive committee〜♥
They will be available at the following ticket offices starting tomorrow, August 24th (Sat) at 10:00am (JST).
Ticket Pia
https://t.pia.jp/pia/artist/artists.do?artistsCd=11012902
Lawson Ticket
https://l-tike.com/search/?keyword=GACKT
ePlus
https://eplus.jp/sf/search?block=true&keyword=GACKT
Dear Students, are your hearts ready~?