Gift the Best Experience! Invitation to a Two-Shot Photo Session with GACKT!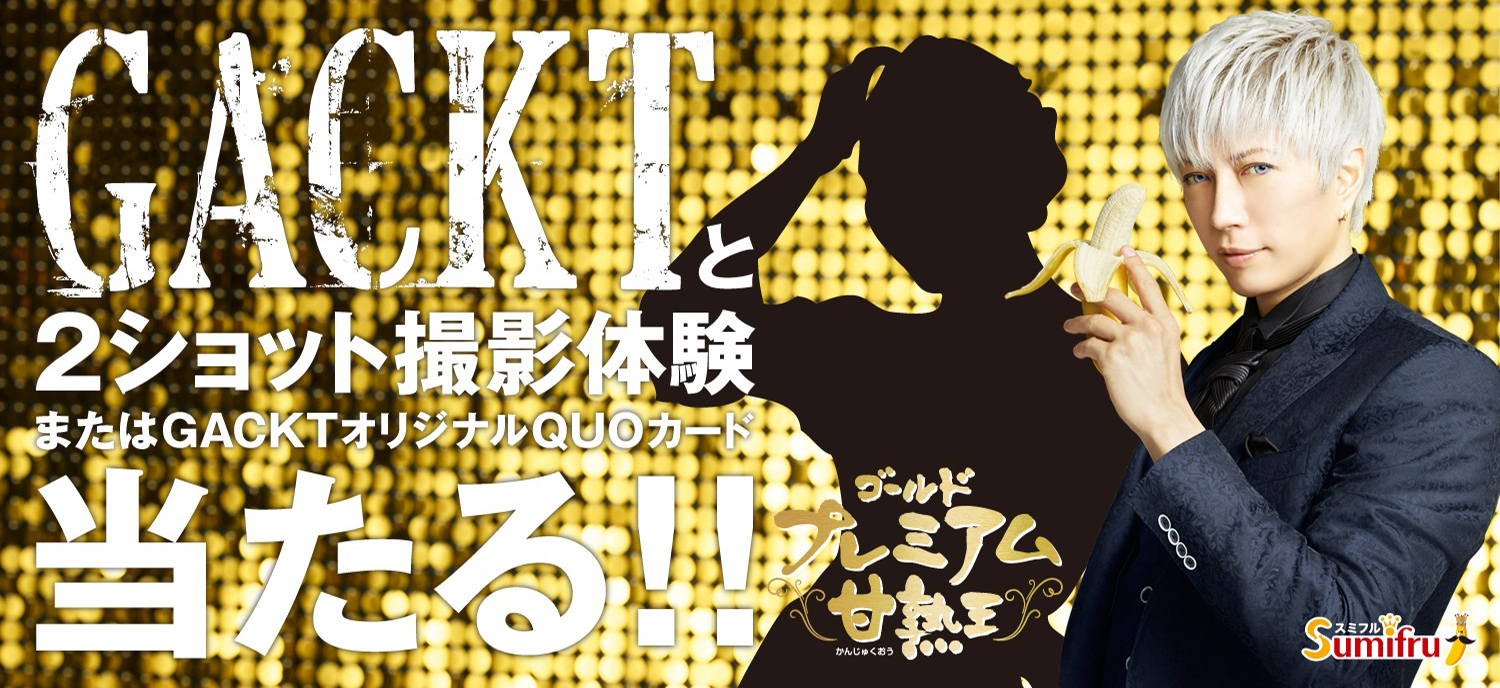 Collect 20 barcodes attached to "Sweet King Gold Premium" and join the campaign to win the "Best Experience" sweepstakes!
This time, in commemoration of GACKT's 20th anniversary Solo Debut, a total of 20 people are invited to a Two-shot Photo Session with GACKT!!
The world-renowned photographer, Leslie Kee, will be in charge of the shoot.
As a bonus, in the three-bar code campaign, 1,000 yen GACKT original QUO card will be presented to 3,000 people!
Each card design is different.
Sumifru aims for "luxurious sweetness and richness" & "superb deliciousness" in sweet king gold premium banana. Don't miss this chance!
Campaign runs through December 10th (Tue)!
▼Click here for more campaign details:
https://www.sumifru.co.jp/campaign/gp-2019/