https://www.hmv.co.jp/product/detail/9583937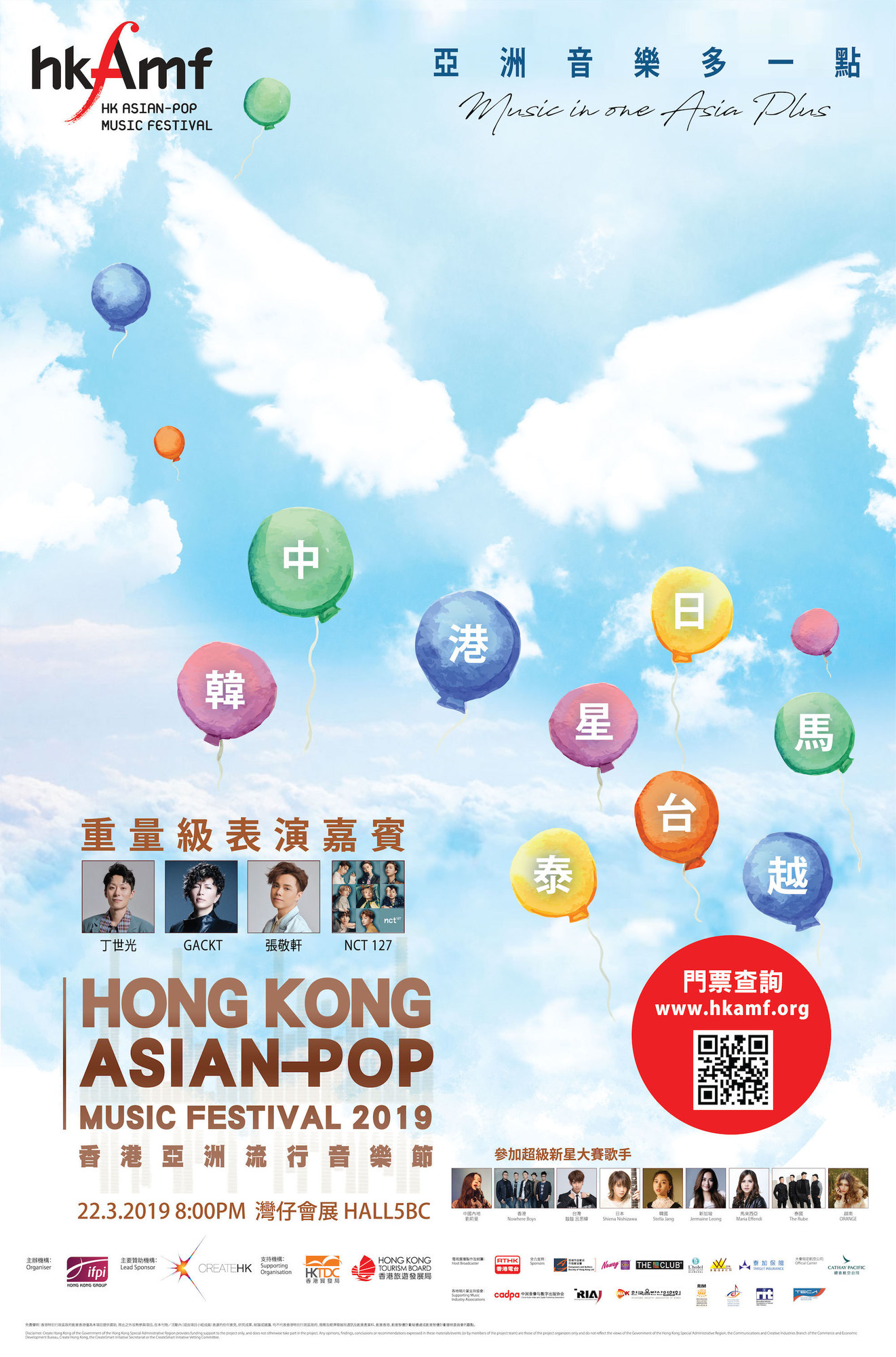 On March 22nd 2019, GACKT will perform at "Hong Kong Asian-Pop Music Festival 2019" run by IFPI Hong Kong Group (Hong Kong Recording Industry Association)!
This festival is held annually since 2011 under the theme "Music in One Asia Plus" with the support of the Hong Kong government. This year it will include 9 Asian countries and regions (Japan, China, Korea, Malaysia, Singapore, Thailand, Taiwan, Vietnam, Hong Kong), in collaboration with those music organizations.
The guest star artist, "GACKT" who is famous in all regions of Asia will hold a special performance in Hong Kong.

Hong Kong Asian-Pop Music Festival 2019
Organized by: IFPI Hong Kong Group (Hong Kong Records Association)
Date and Time: Friday, March 22nd 2019 8:00pm (Local Time)
Venue: Hong Kong Convention & Exhibition Center (HKCEC)
Tickets: Distributed FREE to Hong Kong Citizens
Official Site: https://hkamf.org/
Star Artists:
Japan: GACKT
Korea: NCT127
China: Dean TING
Hong Kong: Hins CHEUNG
Newcomer Artists:
Japan: Shiena Nishizawa
China: Liu Limin
Korea: Stella Jang
Malaysia: Maria Effendi
Singapore: Jermaine Leong
Thailand: The Rube
Taiwan: #GBOYSWAG
Hong Kong: Nowhere Boys
Vietnam: ORANGE
For more information on this event please contact:
General Foundation Japan Music Industry and Culture Promotion Foundation (JMCE) 03-3560-9881