Lovely White Day merchandise from GACKT will be available for sale on March 14th at Loppi · HMV locations only!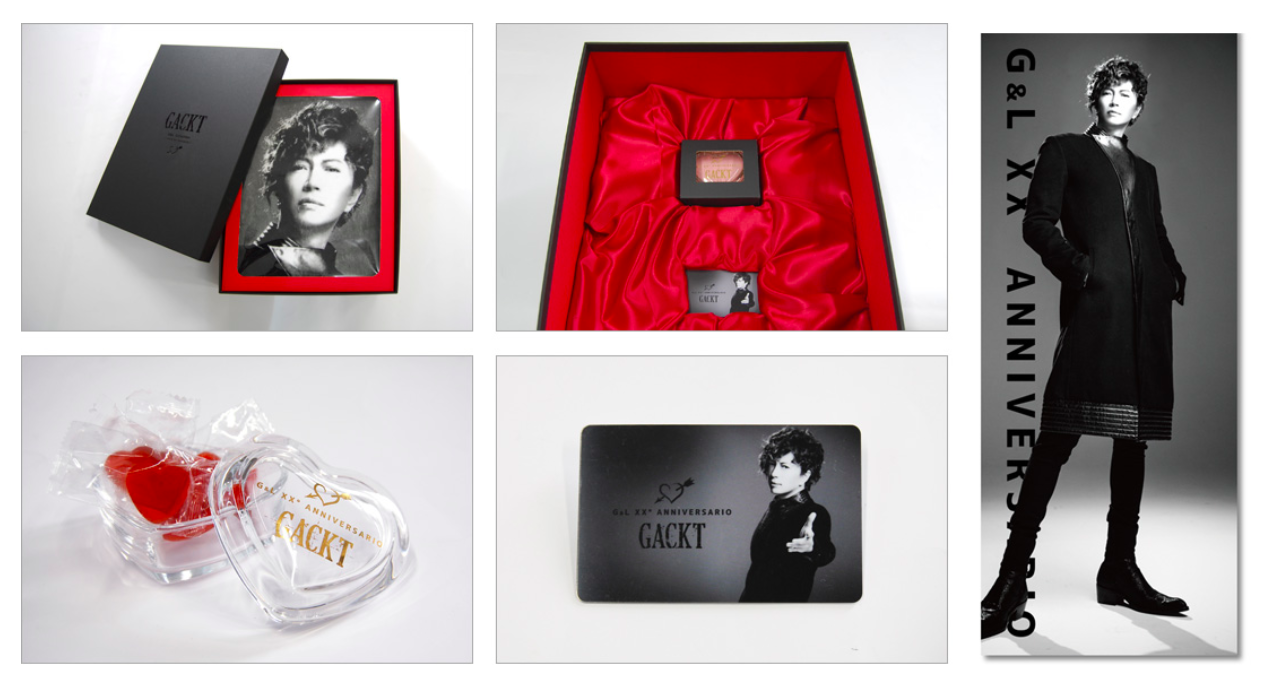 G&L Collection 1st Edition Product Launch!
Life-size Large Visual Towel, including a special message card available for download with purchase.
Special Love Delivery for fans - Glass Case Full of Hearts (heart-shaped gummies) in original design box.
Delivery starts on March 14th (Thu) 2019!

GACKT G&L Collection ~WHITE DAY BOX 2019~【Loppi・HMV Only】
16,200 JPY (with tax)

Reservation Period: till March 3rd (Sun) 11:59pm

For more information check out the link below:
https://www.hmv.co.jp/product/detail/9583937
※ Shipping is only available in Japan.