Finally the faces of the characters in Tonde Saitama will be revealed!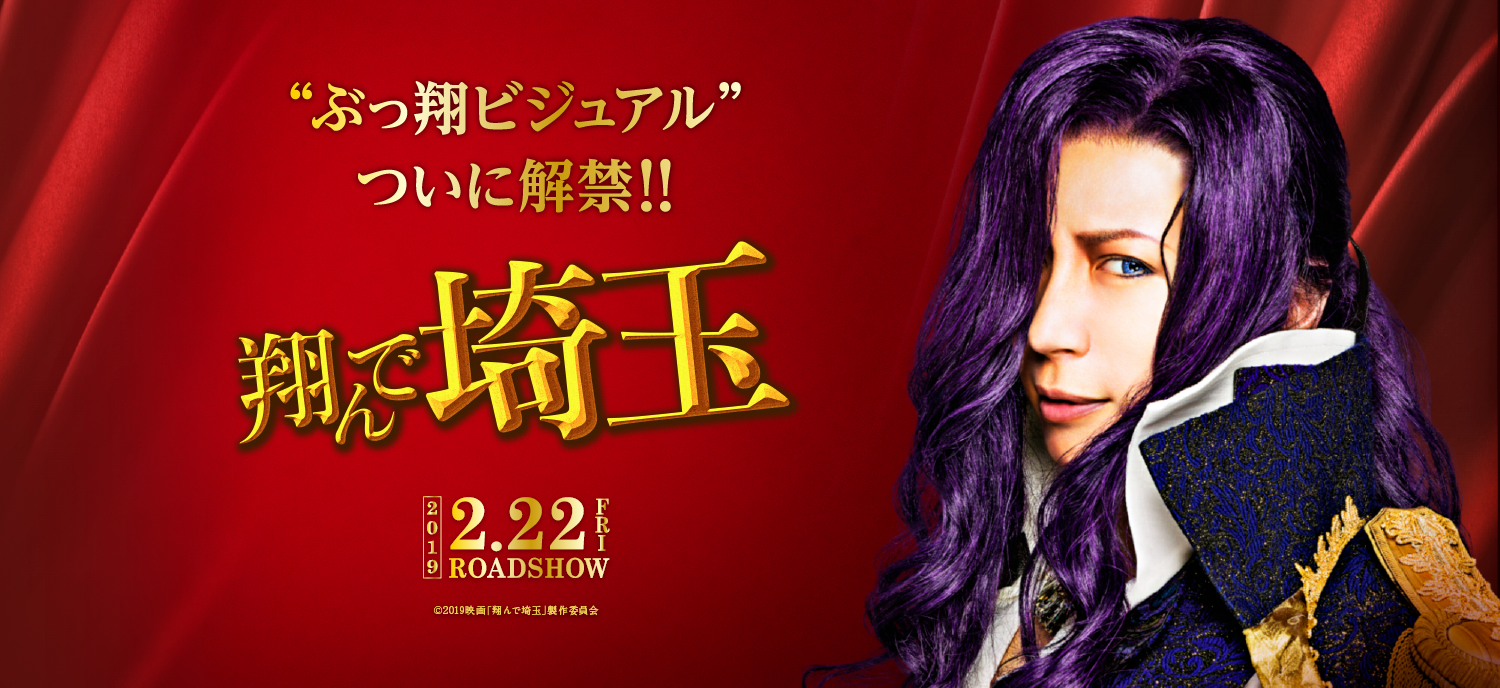 Presenting a remake that is 200% faithful to sensational original!
Saitama, we're doing our best!!
Will this be a jolt for Japan, which is in the midst of Halloween?
Finally, anticipated visuals to be released!
This time, the visuals of 4 of the main cast members, Fumi Nikaido, GACKT, Yusuke Iseya and Masaki Kyomoto, will be released.
Fumi Nikaido's character, Momomi Dannoura, is brave and dignified, almost like a white knight.
Rei Asami, who GACKT plays, is always dressed in purple like the nobles of yore.
Yusuke Iseya plays movie original character Sho Akutsu, who serves as the Tokyo governor's mysterious butler.
Lastly, Masaki Kyomoto plays the Duke of Saitama from the original work, whose character, shrouded in mystery,
sports white hair and shironuri makeup reminiscent of a period drama, for visuals that are a 200% faithful reproduction of Mineo Maya's world.
Head of character and costume design Isao Takushoku has produced characters with such
high levels of polish that even director Hideki Takeuchi was full of praise.
Furthermore, there will be a total of 8 luxurious posters where each character appears next to the diss lines he or she says, such as "Let the people of Saitama eat the grass on their side!" and
"Uncooltama, Stinktama, Bumpkintama"
in a close-up version where his/her expression is clear, and a full-body version where the entire character design can be seen.
Just as everyone is enjoying Halloween!
Please behold the genuine reproduction of Mineo Maya's world as it stands out amid the costumed crowd!
Stay tuned for the yet-to-be-released visuals of cast members.
Movie Outline
■ Title:"Tonde Saitama"
■ Opening date: 22nd Feb 2019 (Friday)
■ Cast:Fumi Nikaido, GACKT
Yusuke Iseya, Bro. TOM, Kumiko Aso, Haruka Shimazaki, Ryo Narita (guest appearance)
Shotaro Mamiya, Ryo Kato, Tsubasa Masuwaka, Akira Nakao, Kumiko Takeda, Akaji Maro, Naoto Takenaka, Masaki Kyomoto etc.
Adapted from: "Kono Manga ga Sugoi! comics Tonde Saitama" Mineo Maya (Takarajimasha)
■ Script: Tomokazu Tokunaga (Drama "Tantei no Tantei", "HOPE~ Kitai Zero no Shinnyu Shain", "Bokutachi ga Yarimashita", "Princess Jellyfish", "Good Doctor" etc.)
■ Music:Face 2 fAKE
■ Director: Hideki Takeuchi (Nodame Cantabile Series, Thermae Romae Series, "Tonight, at the Movies" etc.)
■ Official HP:tondesaitama.com
■ Teaser URL:https://youtu.be/HoX79t7D9Ho
■ Official Twitter: https://twitter.com/m_tondesaitama