GACKT's Official Account is now open on "Weibo", operated by Sina Corp, the largest social media network in China with over 200 million active users!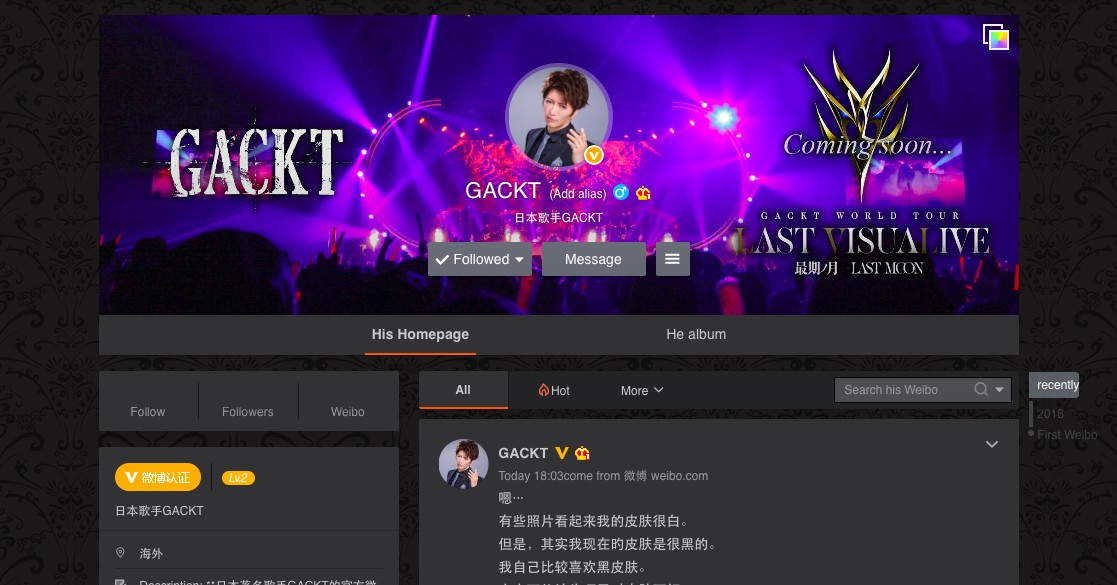 GACKT's page is scheduled to be updated everyday, so fans from Japan should check it out too! (In Chinese and English Only)
※ Account registration is required to access the page content.
GACKT's Official Account:
http://weibo.com/u/6051934182
Weibo Official Site:
http://weibo.com