WHITE DAY GOODS "My Lovers" Limited Necklace is Here!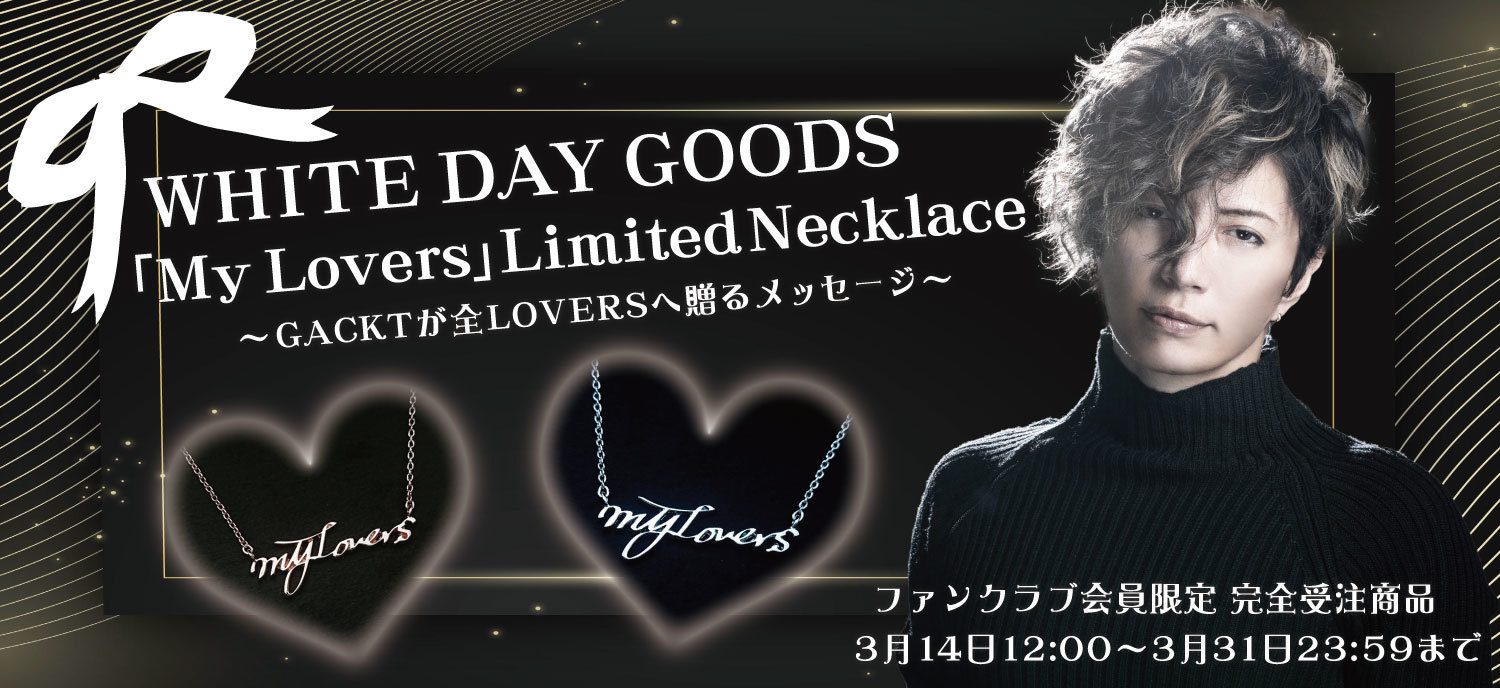 [G&LOVERS Members-only Item]
WHITE DAY GOODS "My Lovers" Limited Necklace

"My Lovers"… A message from GACKT to all the LOVERS
From GACKT to all of you, the handwritten message "My Lovers" was created!
Always have GACKT by your side, and always feel secure within your heart...!
Limited edition postcard (design differs for silver and pink gold) is included!
【Order Period】
March 14th (Sun) 12:00pm (JST) to March 31st (Wed) 11:59pm (JST)
[Shipping Time]
Scheduled for early June 2021
【Product Information】
Silver: 27,000 yen (w/o tax)
Pink gold: 30,000 yen (w/o tax)
Chain size: Select from 40cm/ 45cm/ 50cm.
Size: width 35mm x height 12mm x thickness 2mm
Material: Silver925
GACKT STORE:
https://gackt-store.online/
Click below to join the Fanclub:
https://g-and-lovers.com/
・ Please note that the color of the actual product may differ from the color in the photo depending on the your display.
・ The product specifications may change without prior notice, but the original design will be prioritized.
・ Some inconsistencies in measurements of the product are possible. Please use the sizes listed above as a guide only.
Regarding returns and exchanges for this item:
https://gackt-store.online/contents/412339
___________________________
[G&LOVERS Members Only]
STAFF BLOG GOODS
GACKT Acrylic Stand is back on sale in limited quantities!
* The product quantity is limited thus it will be sold based on the items currently in stock only.
https://gackt-store.online/product/25360