"GACKT ART ARCHIVE 2020" is Now on Sale!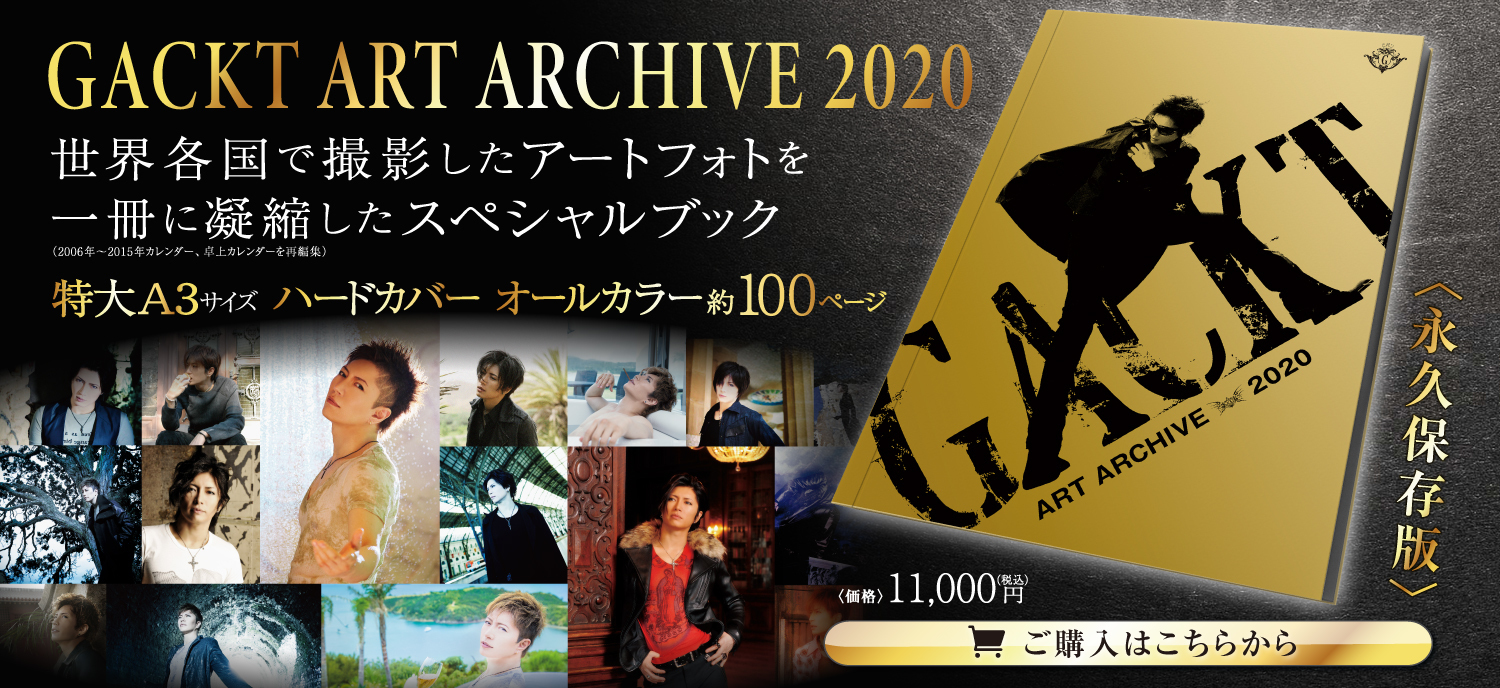 At that time... heading for his 20th anniversary, GACKT had collected and revived all his memories into a special book that spans about 100 pages!
Pages filled with incredible art photography taken all over the world by GACKT! Extravagant binding like that of authentic books of art as well as super-large A3 scale, this incredible art book is a timeless piece!!!
<Title> GACKT ART ARCHIVE 2020
<Price> 11,000 yen (tax in)
<Format> Oversized A3 Hardcover, All-Color, Approximately 100 Pages
<Content> Art Photos from Around the World
(Re-edited version of the 2006-2015 calendar and desktop calendar)
[Order Period]
Starting January 22nd, 2021 to June 30th (Wed) 11:59pm (JST)
* Delivery Schedule: Sequential delivery starting in early March
* Please Note: Purchase bonuses are only available with first-press orders which are currently closed.
Get yours here: