GACKT Appears in YOOZOO GAMES, "Sengokushi Blast: Shonen Heroes" New Commercial as Lu Bu!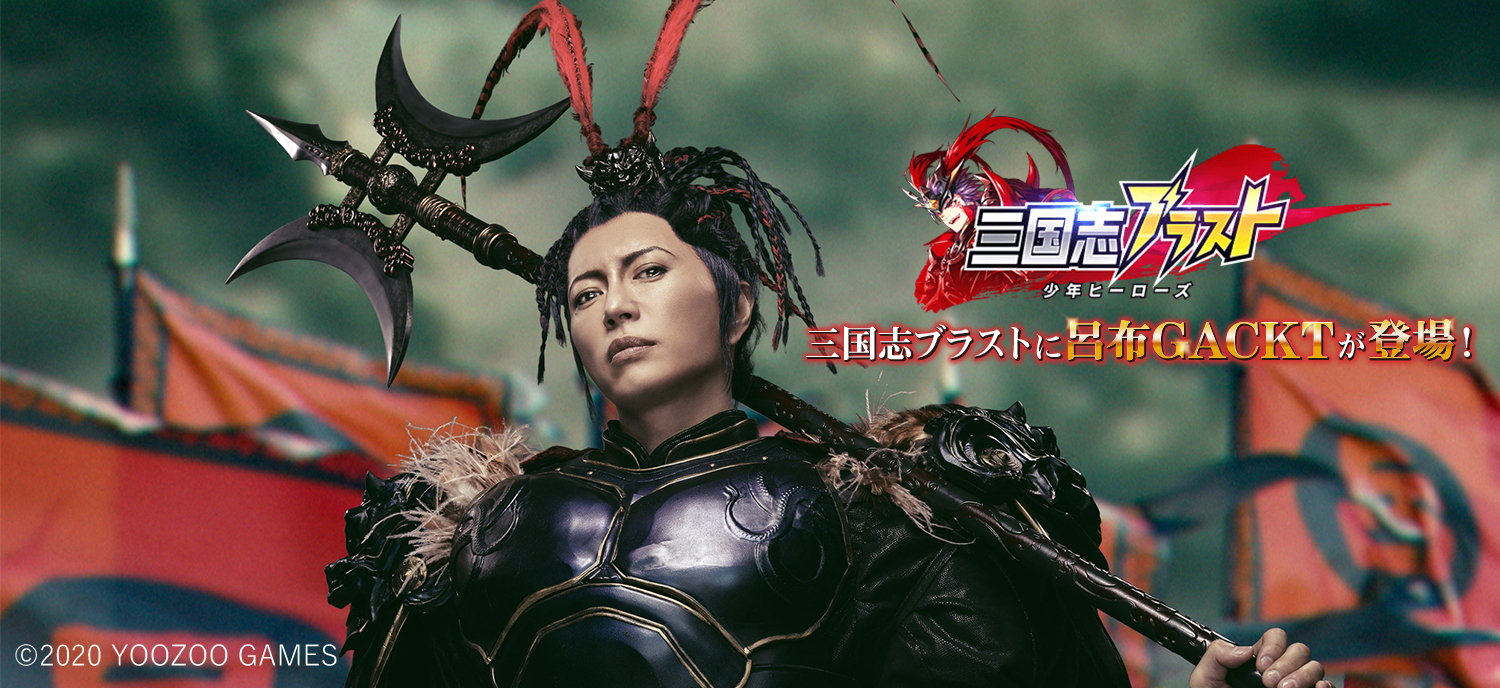 "Sengokushi Blast: Shonen Heroes", a popular YOOZOO GAMES title, downloaded over 100 million times worldwide, is featuring GACKT as Lu Bu in it's commercial!
Lu Bu is said to be the most powerful and popular character in the Romance of the Three Kingdoms.
Check out GACKT's powerful performance of strength and skill in the authentic armor.
"My Name is Lu Bu" (30 sec)
"No Lu Bu before Lu Bu" (30
Sec)
"The One and Only God of War" (30 sec)
"The Road to Domination" (30 sec)
"You, losers!" (30 sec)
"The Powerful Lu Bu TikTok Edition"
"Sengokushi Blast: Shonen Heroes"
Official Youtube Channel
https://www.youtube.com/channel/UCLTRdF8LK2SSrRJkPQ9NdPQ
Also, starting October 24th till October 26th a Special Edition Skin featuring GACKT as voice of Lu Bu will be available in a limited edition Gacha (raffle game).
Make sure to get your limited edition Lu Bu and enjoy GACKT's voice in the game!
"Sengokushi Blast: Shonen Heroes"
Official Site
https://sgsblast.yoozoo.co.jp/
Q: What was the hardest part of the filming?
GACKT: When shooting a commercial like this, I kept imagining the finished product and kept going take after take after take.
It's very exciting and it feels great to aim for a high-quality product.
Of course, it was a long shoot and it wasn't easy, but that made it even more fun.
Q: What did you need to be wary of when portraying Lu Bu?
GACKT: I played Lu Bu's part imagining what his unique strength would be. I read a few books in order to create the image of Lu Bu in my mind.
Well, if I has to describe what kind of character he is, that's how he would be.