GACKT "Conveys His Love for Okinawa" by Appearing in the New CM for "Orion" Beer!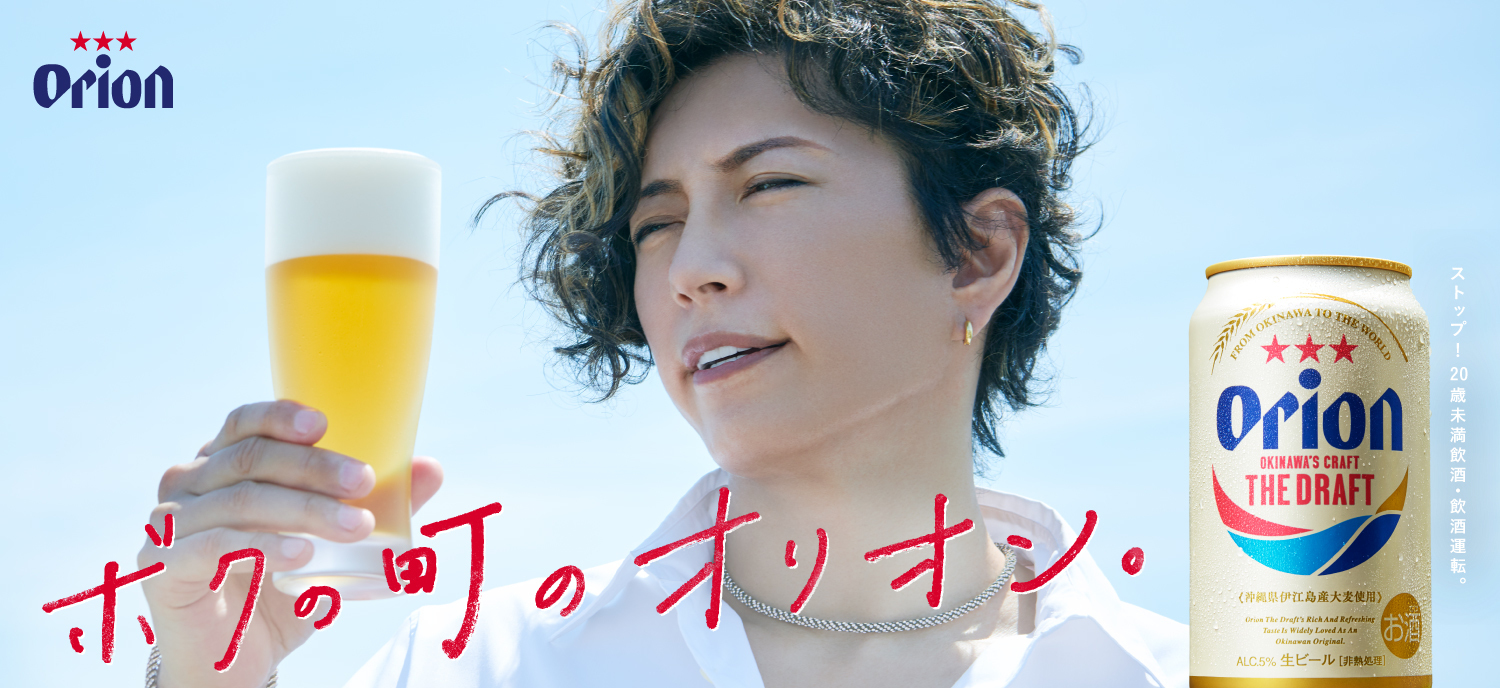 With Okinawa economy in crisis due to the Shuri Castle fire in October 2019 followed by the spread of the coronavirus pandemic, this is a commercial that promotes the beauty of Okinawa, a place very dear to GACKT, in attempt to revitalize Okinawa economy and help it's the people.
GACKT, who is originally from Okinawa, talks with the native Okinawa athletes and artists about the charm of "Orion the Draft" and the love for Okinawa.
Please pay close attention to Uchina (Okinawan dialect) Talk.
"GACKT and Uchina Talk. -Talking About Food-"
"GACKT and Hometown Talk. -Talking About the Sea-", 30 seconds and 15 seconds respectively.
TV: Okinawa Area (After September 2nd 2020)
WEB: Orion Beer official YouTube; Available nationwide via YouTube
Orion Beer Official Channel
https://www.youtube.com/channel/UC0aHpJ4yzFkFmISxMZ2df4Q
Q:GACKT, you mainly reside overseas which makes it hard for you to visit Japan, and yet you've accepted an offer to be in the CM for Orion Brewery. Why?
GACKT:
Becoming the face of Orion Beer and being able to work together like this, is an honor for an Okinawan like me.
As a part of Uchinanchu (Okinawa people), I'm honored to be a part of a project related to Okinawa, it's my way of supporting my hometown and my way to give back.
Q: What were your impressions about filming the commercial?
GACKT: It's a new experience for me to co-star with people who possess deep bonds to Okinawa, and to be able to spend time talking to people who have their own local and favorite places.
Humans continue to live because we have something important to live for.
Even though I live far away from Okinawa, I pride myself in being a part of Uchinanchu (Okinawa people) and having that soul, so I work hard no matter what comes my way.
Being able to have a beer while having a conversation with the locals who have nothing but deep love for their hometown by the sea is a reward in itself, a happy moment, a moment for me to take a breath and relax.
Filming wasn't easy, but I had a great time.
Orion Beer Website