GACKT Takes Part in the New Project "New World" Directed by Kazuaki Kiriya!!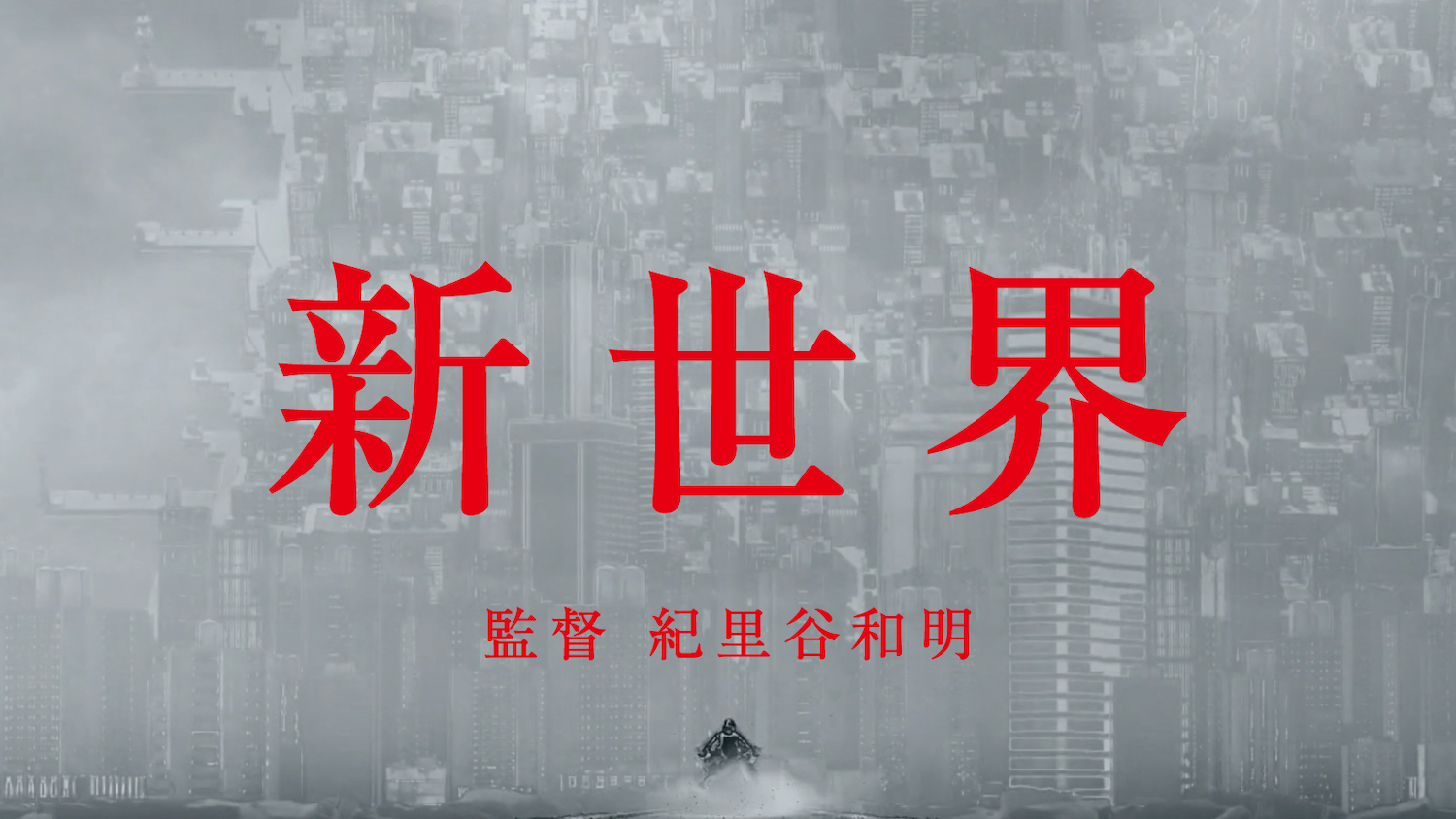 GACKT has made a decision to participate in the production called "New World" directed by Kazuaki Kiriya.
"New World" is a story set in Tokyo in the near future, a concept that Kazuaki Kiriya has been working on for a few years and finally made public in June 2020.
The story features unique characters based on known historical figures of the Sengoku Era. Utilizing the advanced technology of Japan, the country of anime, this is a project that takes on new, never-before-seen, expression of the world of visual entertainment.
Taking a first step, crowdfunding is currently underway at "Makuake" to gain supporters for the pilot movie (about 90 seconds long).
This production raises awareness about the current situation in the creative industry and the way it should be, with the goal of "reviving creativity", aiming to question the essence of art through creating completely new forms, having control from the production process and presentation to monetization.
GACKT has agreed with this idea and has decided to participate in the production.
Details on how to participate in this project will be announced later.

<Comment from GACKT>
The world is in chaos.
With this in mind, I, GACKT, was quite taken by this high level of artistic creation in Japan.
In the current state of the world, entertainment might vanish from the face of the planet, so creators and artists take a stand combining their skills, fueled by invaluable help from their supporters.
We have a chance to participate, not only as an audience, but directly putting our hands into this creation.
I decided to take part in this project, not only because I'm close to director Kiriya, but also as a Japanese artist I believe in the integrity of this work.
The "New World" crowdfunding project is under way at "Makuake" starting June 10th (Wed) to August 10th (Mon) of 2020, with a set target of 13 million yen on July 27th (the amount of 8.3 million yen was raised as of March), and we continue to ask for your support in achieving our goal.
In response to decision for GACKT to join this project, 4 new benefits were added.
■ Project Participation Benefits
① Cut Poster featuring GACKT in the middle of his character's scene
Content: Cut Poster (B2 size) GACKT featuring his character's scene will be sent by mail.
Price: 10,000 yen (tax in)
② Cut Poster of the GACKT autographed
Content: Framed Cut Poster (B2 size) of GACKT in character during a movie scene, signed by GACKT himself, framed and sent by mail.
Price: 50,000 yen (tax in)
Number in Stock: limited to 10
③ "New World" Storyboard
Content: The storyboard of "New World" will be sent by mail.
Price: 10,000 yen (tax in)
④ Participation in 1 on 1 session (60 minutes) with Director Kiriya & End Roll Credits
Content: 10,000 yen Course and 20,000 yen Course, online session with Director Kiriya
You can take part in 1 on 1 session (60 minutes). They will be sold out quick so we will limit sessions to only 5.
Price: 50,000 yen (tax included)
Number of Sessions: limited to 5 (additional)

■ Project Overview
Title: Recruitment of Supporters for "New World" Directed by Kazuaki Kiriya
Time Period: June 10th (Wed) to August 10th (Mon) 2020
Target Amount: 13 million yen
Purpose: Production of "New World" Pilot Movie (about 90 seconds)
URL:https://www.makuake.com/project/shinsekai/

■About "New World"
Japan in the near future, when national system has collapsed due to the large-scale earthquake that devastated the whole country. The slums of the city crawling with criminals, and gang turf wars greatly intensifying over the last 8 years across the nation.
Among them, Shingen Takeda, the strongest force consisting of Azai, Tokugawa, Imagawa, and Saito, that has the power to influence not only the police but also the political world, thus making it an omnipotent presence that controls the whole country from the shadows.
Nobunaga, a young leader of Oda clan is in search of the ideal new world on a mission to gain control, fires back on Imagawa, and ambushes Saito by surprise. Ieyasu Tokugawa, who lived a life of a "slave" under Takeda, took this opportunity to betray Takeda and accepted the invitation from his childhood friend Nobunaga.