"GACKT Crate" produced by "PUBG MOBILE" Official Ambassador GACKT is Here!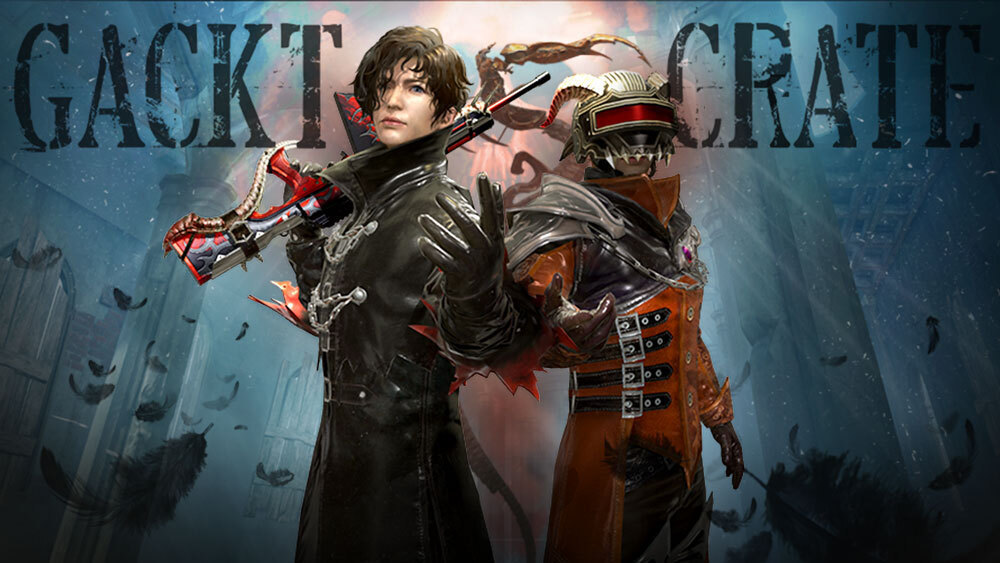 "PUBG MOBILE" official ambassador GACKT produced the "GACKT Crate" which is now available in "PUBG MOBILE" game. The "GACKT Crate" consists of 5 new items.
Items produced by GACKT himself last year for "PUBG MOBILE" will be released today, on the 2nd anniversary of the game's release in Japan.
Wearing costume skins called "GACKT-Creed" and "GACKT-Karma" will change your character's face to GACKT's.
Also, the skin that GACKT himself also uses in-game "S12K (GACKT Lv.1)'' will not only change visually but also change the kill effect and death crate as you level up.
Specifically, the death crate contains a special item that imitates the dragon microphone that GACKT uses during his concerts.
In addition to all of these, GACKT's original emotes and helmet skins have also spawned.
Social Media campaign commemorating the release is also currently being held.
By following the official Twitter and posting under "おうち時間のリフレッシュ方法", 222 people will be selected to win prizes like "GACKT Voice Card Complete Set" or PUBG original merchandise.
But even if you won't win, you will still receive a message from GACKT by replying on Twitter.
Please refer to the following site for more information on the campaign.
【Campaign Site】
https://pubgjapan.jp/mobile/cp/2ndanniversary/
【GACKT Crate Availability Period】
May 16th 〜 June 14th
【Video URL】