New Series "Drink at Home with GACKT!!" will Come on NicoNico Live Broadcast of "OH!! MY!! GACKT!!" Starting May 9th!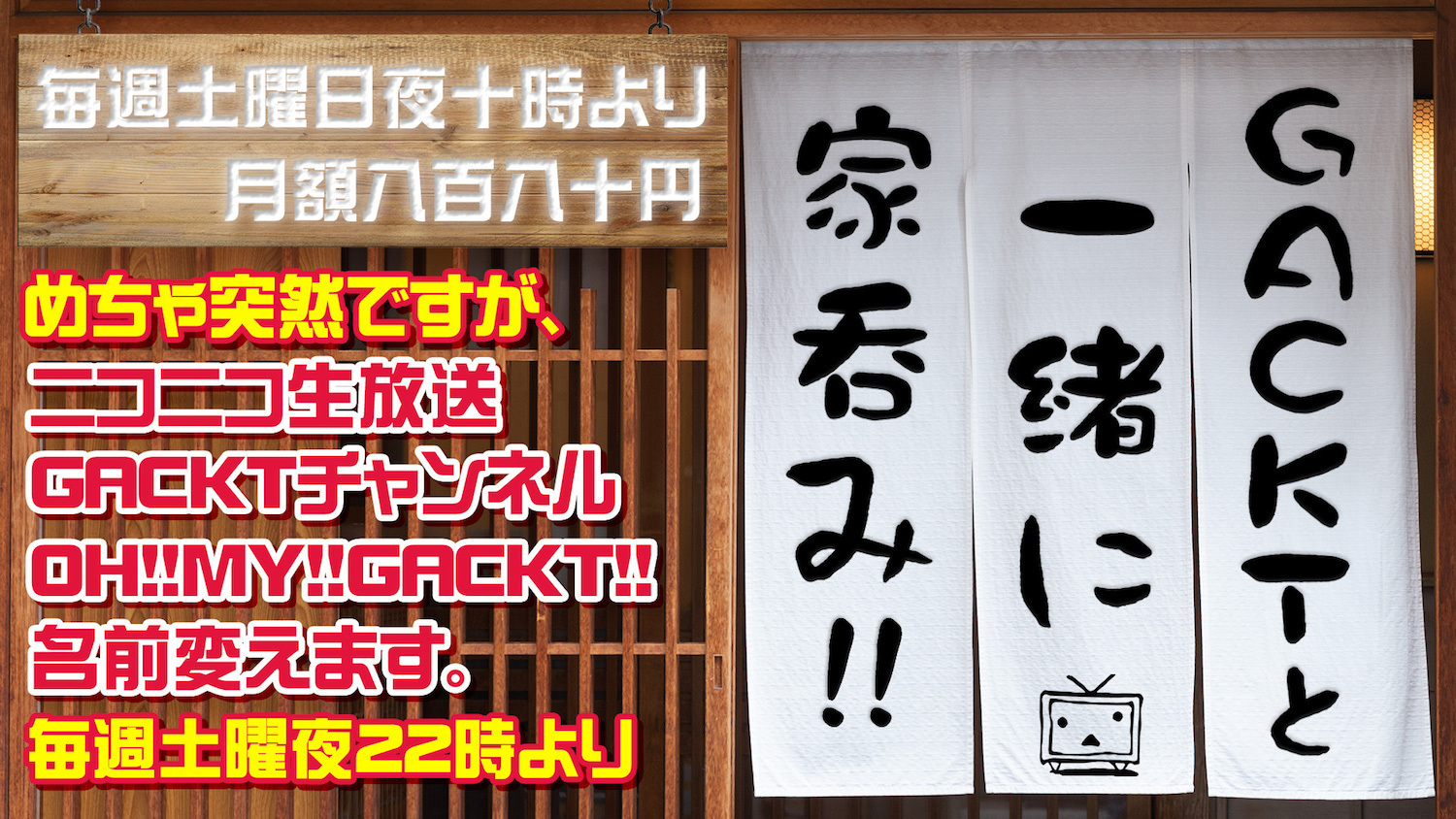 NicoNico Live Broadcast "OH!! MY!! GACKT!!" (provided by Dwango Co., Ltd.) will be available starting on May 9th (Sat) as a weekly live broadcast called "Drink at Home with GACKT!!" continuing through May.
SPECIAL MONTH live broadcast every Saturday for 90 minutes starting at 10:00pm JST!
GACKT will welcome his guests in Japan to his home in Kuala Lumpur (Malaysia) via the internet, and have fun and exciting conversations over drinks along with all the viewers.
Please join us during that time.
(The first 30 minutes are free and do not require memberships).
■NicoNico Live Program
"Drink at Home with GACKT!!"
(800yen monthly membership fee)
Next Broadcast
5/9(Sat) 10:00pm - 11:30pm (JST) live
※ Broadcasting live every week this May
Cast:
GACKT
TAKUMI
Etc
Please send your questions or inquiries to GACKT via the email address below.
gackt.ienomi@gmail.com
Required:
・Name (or nickname )
・Questions or inquiries
■Broadcast URL for "Drink at Home with GACKT!!": http://ch.nicovideo.jp/gackt
※This program will only be available to GACKT's Blog Magazine subscribers.
※ Broadcast schedule may subject to change due to internet connection stability and etc of the broadcast.
※ Broadcast length may deviate from the original 90 minutes.