"GACKT's Way to Win 3-Set Special Audio CD Edition" Can be Pre-ordered Starting April 1st via the Special Site!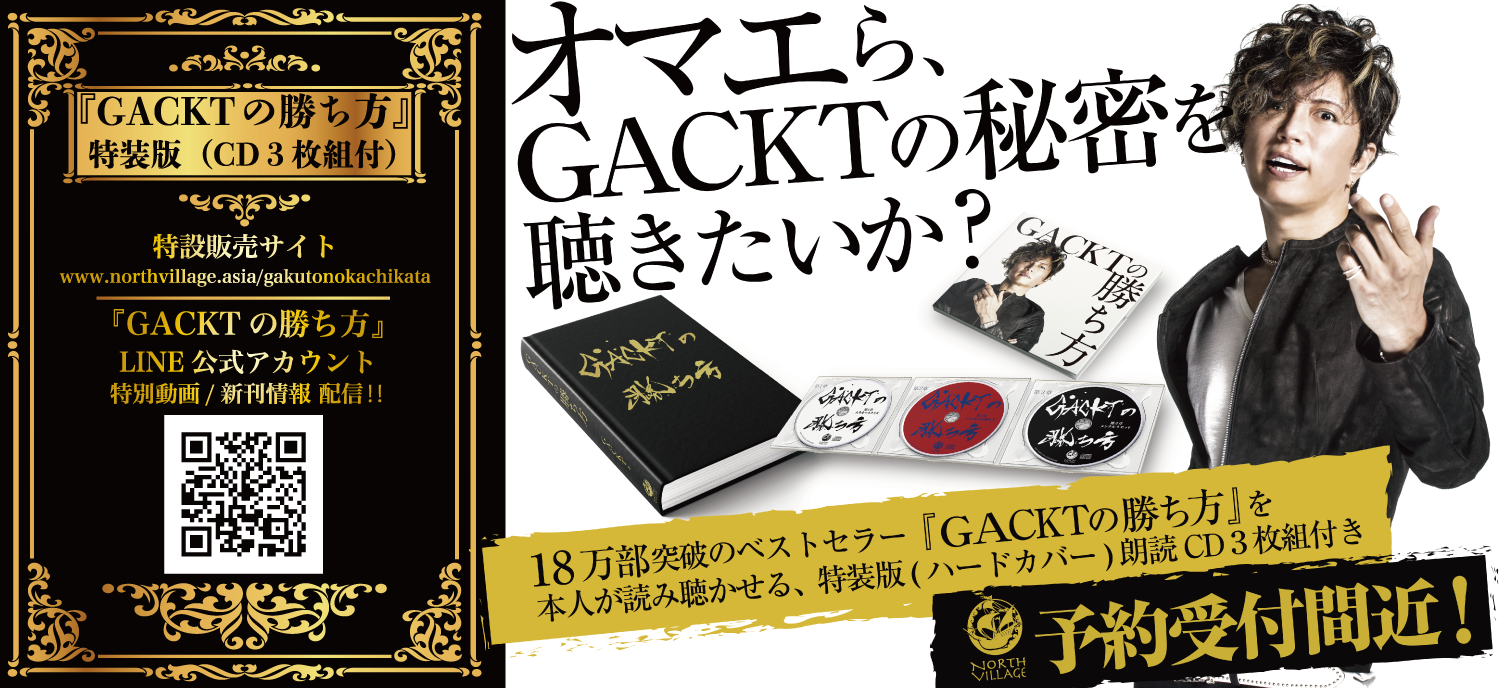 Special reservation site for "GACKT's Way to Win" Hardcover & Audio CD Edition to be released on April 1st is now open!
This high-quality hardcover edition designed with a unique texture will make a great part of your rare book collection.
Audio CD features over 3 hours of content read by GACKT himself, incased in the original-design CD cases. Now you can enjoy "GACKT's Way to Win" to GACKT's voice anytime.
Pre-orders will start at midnight (12:00 am JST) on April 1st.
The 500 Blue and Red limited edition copies will also be sold at the same time.
※ Shipping is planned for after mid-April.
Please take this rare opportunity to get premium edition of a book that you might never have a chance to get again!
Reservation site:
https://northvillage.asia/gacktnokachikata
The official LINE for "GACKT's Way to Win" is now open.
The content will include video messages from GACKT himself and news updates.
Friend ID: @905fbdps
Friend URL: https://lin.ee/yG6M1d4