KHAOS Tour Official Merchandise 2nd Round of Mail Order Deliveries Announced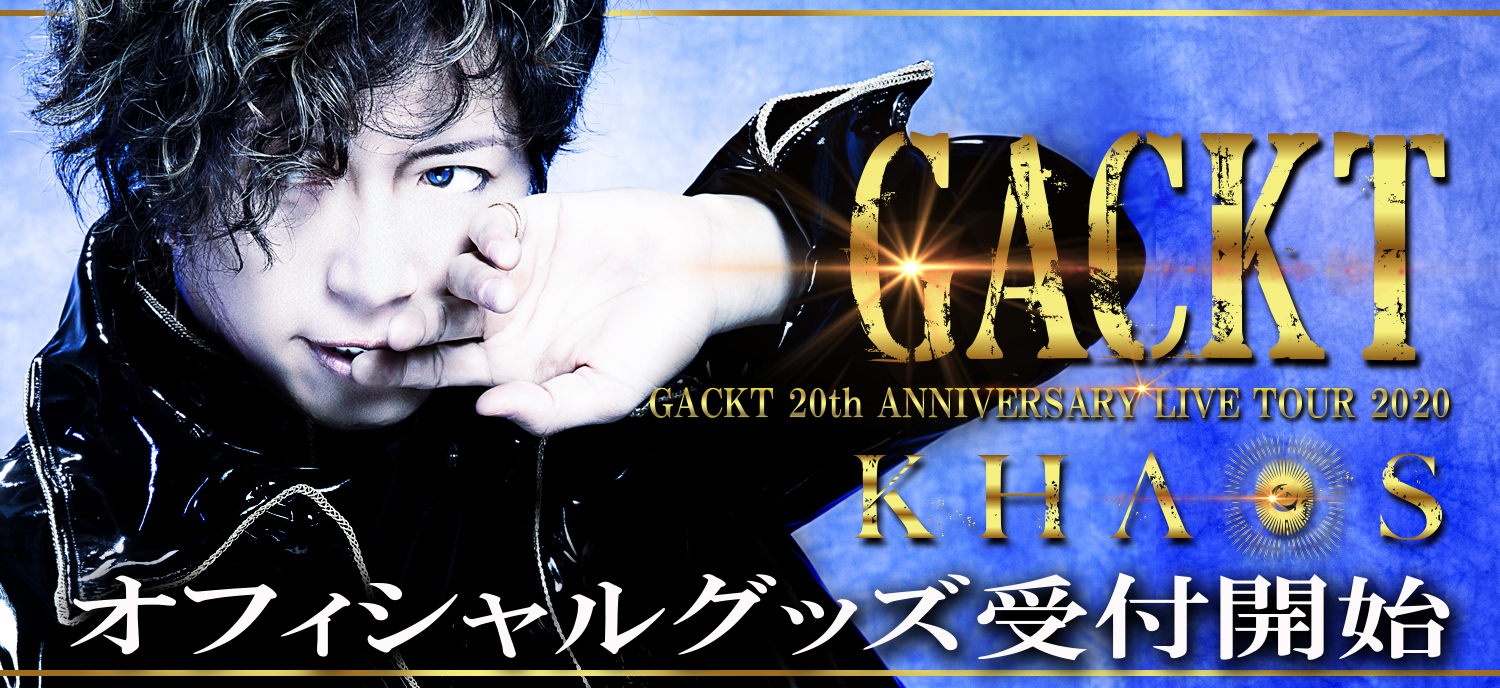 Starting December 24th (Tue) 6:00pm (JST)
The 2nd round of official "GACKT 20th ANNIVERSARY TOUR 2020 KHAOS" merchandise mail order deliveries have started at GACKT OFFICIAL GOODS STORE.
The items that weren't sold out during the 1st round of mail orders will be available for order now!
If you are not able to attend the shows or even if you just want to get merchandise before the Tokyo International Forum shows, this option is for you.
Orders over 8,000 yen (tax in), will come with an Original Shopping Bag!
※The Original Shopping Bag is available for orders placed in advance at the venue.
※ For delivery, the shipping fee will be discounted by 50% on orders over 6,000 yen and for orders over 8,000 yen the shipping will be free.

【GACKT OFFICIAL GOODS STORE】
https://official-goods-store.jp/gackt/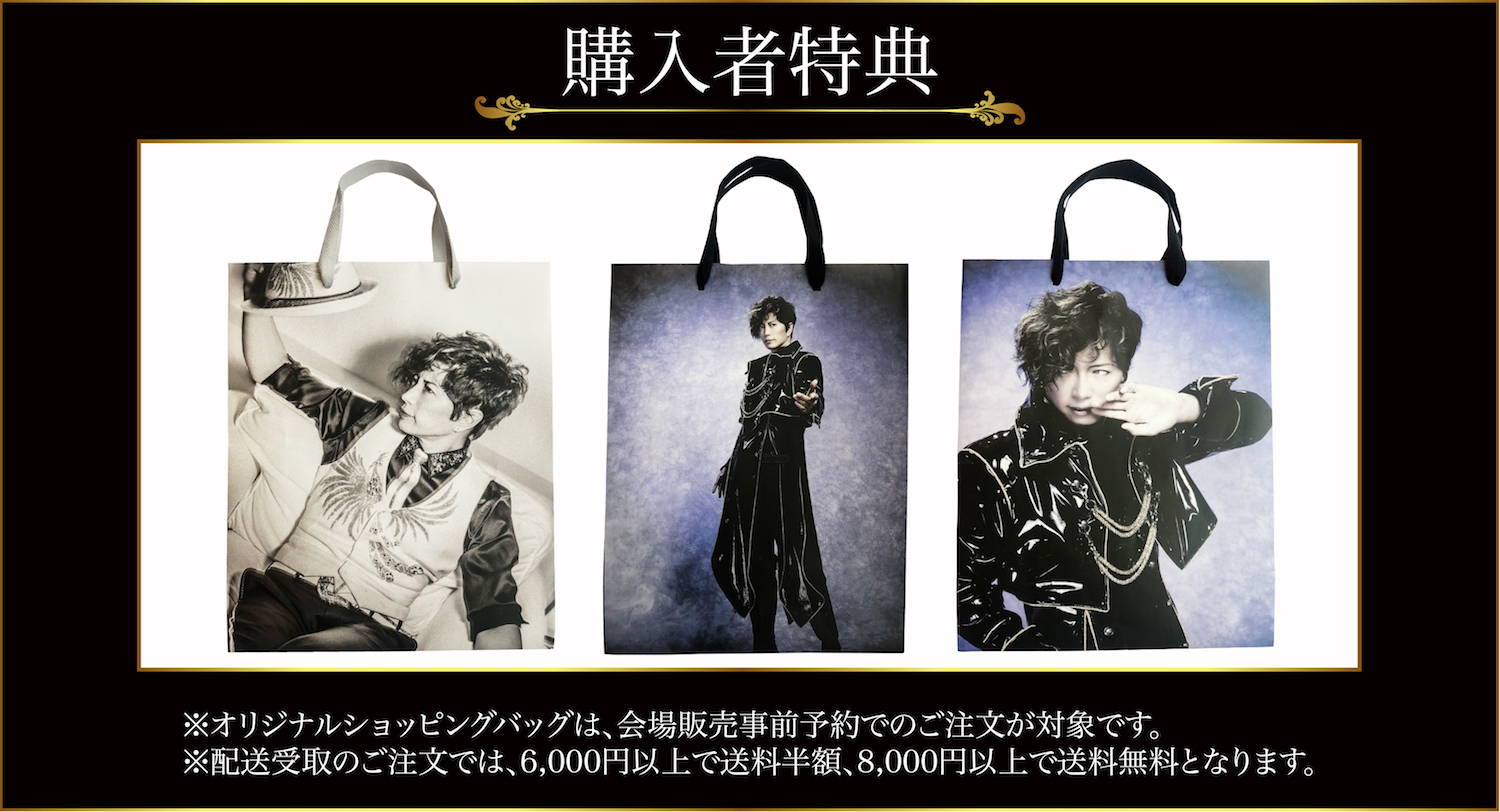 There are 2 ways to receive the merchandise on the official site: "Mail Order Delivery" and "Venue Sales Pre-Order". "Venue Sales Pre-order" is a very convenient way to receive items you ordered online directly at the venue of the show. If you order merchandise in advance, you will be able to receive your items on the day of the show without having to line up at the regular merchandise booth. Also, if you order in advance, you do not have to worry about items you want being sold out!
We recommend "Venue Sales Pre-Order" method due to its convenience.
【GACKT OFFICIAL GOODS STORE】
https://official-goods-store.jp/gackt/
【Important Points】
※ Please be aware that we cannot accept returns or exchange any of the products.
※ If you use the official goods site, please read the directions on the site carefully in advance.
※ Depending on the weather conditions, the sales lineup may be change or discontinued due to undeliverable products.
※ When you line up to purchase the merchandise, the staff will call your name. It is forbidden to create your own line as well as lining up late at night.
※ To prevent accidents and confusion, we may have to apply restrictions even during the merchandise sales.
If you fail to abide by these rules, you will be banned from purchasing the merchandise or entering the venue.