Tobina Festival Miss & Mister are Announced on CAMUI ♂G School Homepage!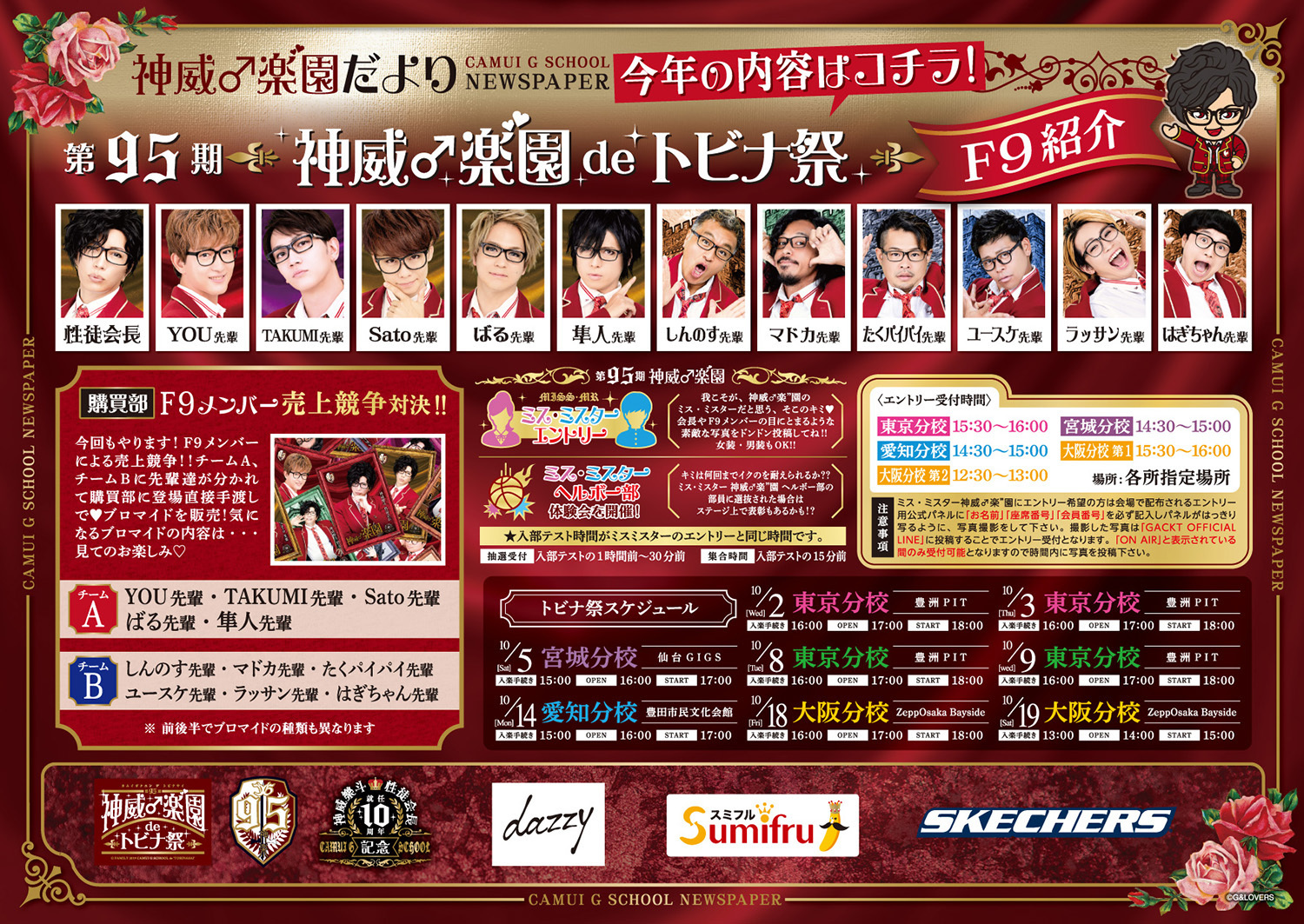 Good day〜!
This is an announcement from the executive committee〜♥
Miss & Mister CAMUI ♂G School from Tokyo School Branch will be announced on this site October 9th, today!
http://camuigschool.gackt.com/
【Miss & Mister CAMUI ♂G School Entry】Entry Period
Tokyo Branch: 3:30pm 〜 4:00pmMiyagi Branch: 2:30pm 〜 3:00pm (Ended) Aichi Branch: 2:30pm 〜 3:00pmOsaka Branch 1:3:30pm 〜 4:00pmOsaka Branch 2:12:30pm 〜 1:00pm
Place: Designated Location
To enter Miss & Mister CAMUI ♂G SCHOOL, you need to fill in your name, seat number, and membership number on the official entry panel distributed at the venue. Photos posted on to "GACKT OFFICIAL LINE" will be accepted for entry.
Please note! Your entries will only be accepted while "ON AIR" logo is displayed. Submit your photos on time!
Are your hearts ready〜?