Android Version of Japan's 1st Eye-catching Media App "VIP Channel" is Available Now! Official Site Opens!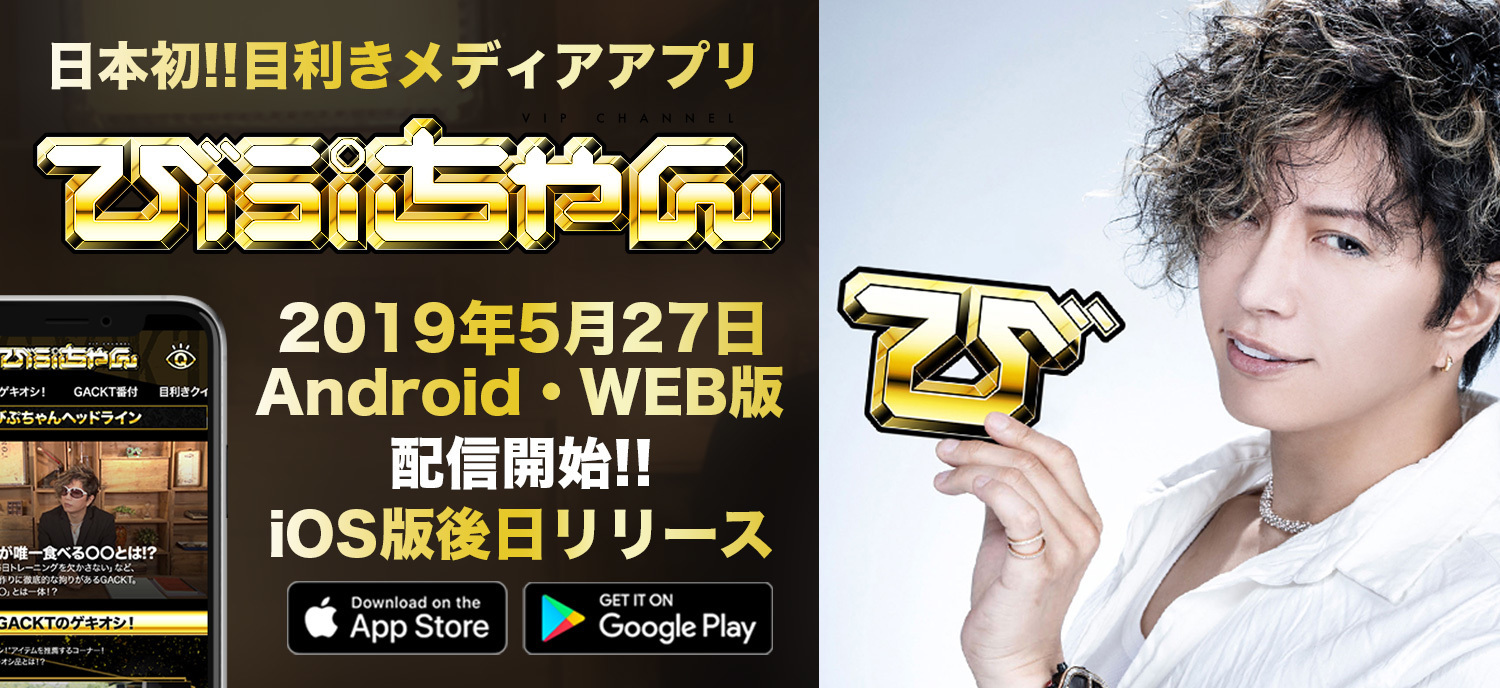 Android Version of "VIP Channel" app featuring GACKT is here along with VIP Chanel Official Site.
Featured on the app are "Gekioshi! (Must Try!)", "GACKT-Ranked", "Daily Update! Eyewitness Quiz" and more, while on the website you can only watch "Gekioshi! (Must Try!)" corner.
Definitely check it out!
Get yours Android app here:
https://play.google.com/store/apps/details?id=com.vip_channel.vipchan
VIP Channel Official Site:
https://vip-channel.com
※ iOS version of the app will be released later.