Last Minute Schedule! OH!! MY!! GACKT!! x YOSHIKI CHANNEL Collaboration Broadcast!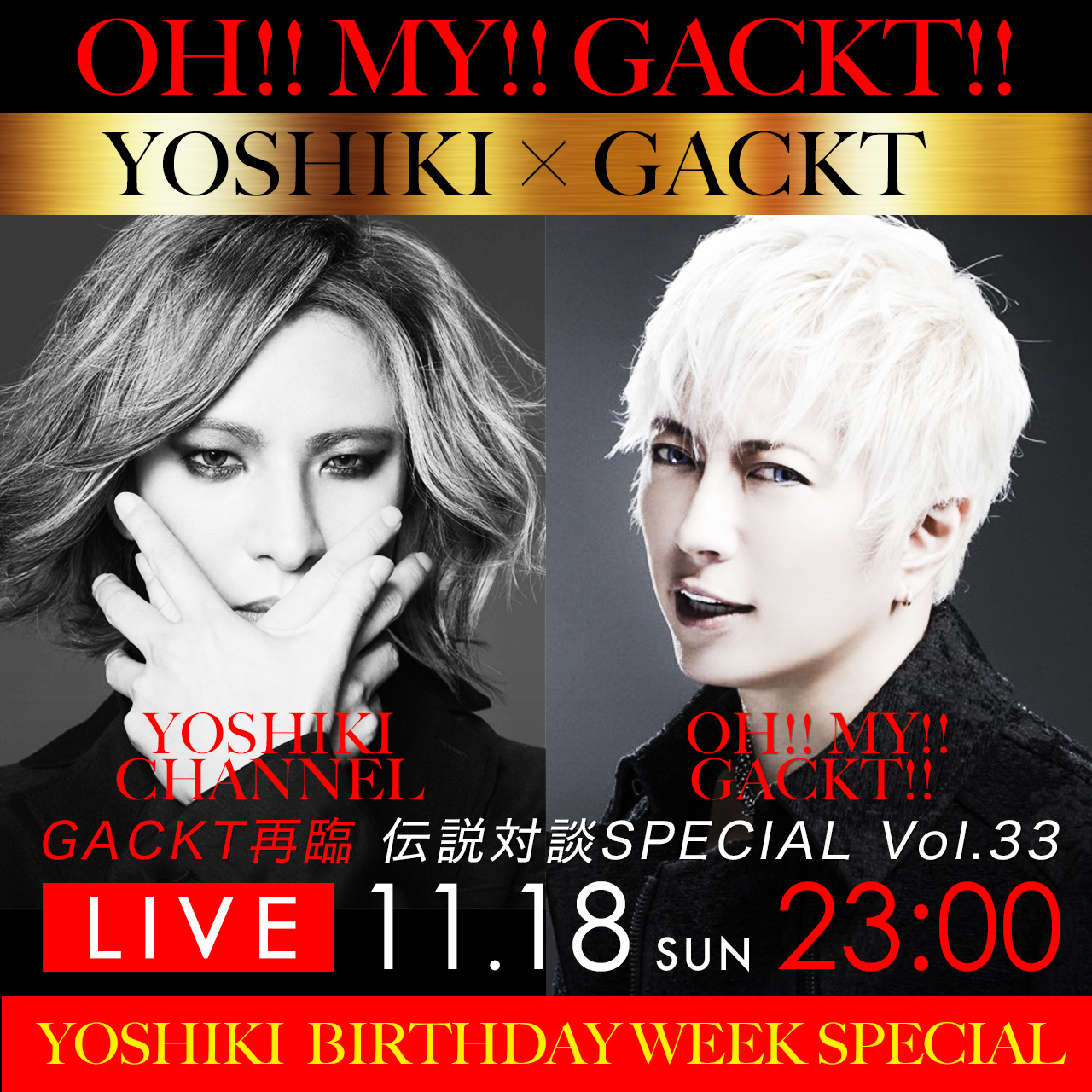 This special last minute OH!! MY!! GACKT!! x YOSHIKI CHANNEL collaboration live stream will be broadcast on Japan's largest video service platform "niconico".
Just before YOSHIKI's birthday, this coming Sunday, 18 November, the popular collaboration project OH!! MY!! GACKT!! x YOSHIKI CHANNEL will bring you "YOSHIKI BIRTHDAY WEEK SPECIAL 〜GACKT Ichi Nen Buri no Kourin〜"!
■ Broadcast Schedule
18 November (Sunday)
23:00~23:10 Opening (free to watch)
23:10~ GACKT x YOSHIKI live stream (members only)
If you are a paid member of OH!! MY!! GACKT!! Or YOSHIKI CHANNEL, you will have access to the full show.
■ On Stage
GACKT
YOSHIKI
■ Special Page
http://nico.ms/lv316906849
■ Inquiries
qa@gackchan.com
※GACKT's official channel video service OH!! MY!! GACKT!! on the video service platform "niconico" is a service designed for users within Japan.
While it is possible to watch and apply from overseas, there is no Japanese support, and transactions are limited to Japanese Yen in accordance with the law of domestic services; as we are unable to respond to any trouble that may occur in connection with applications, contributions, or other participation from overseas, if you wish to take part from outside Japan, we ask that you do so at your own risk.